Bronchostop Products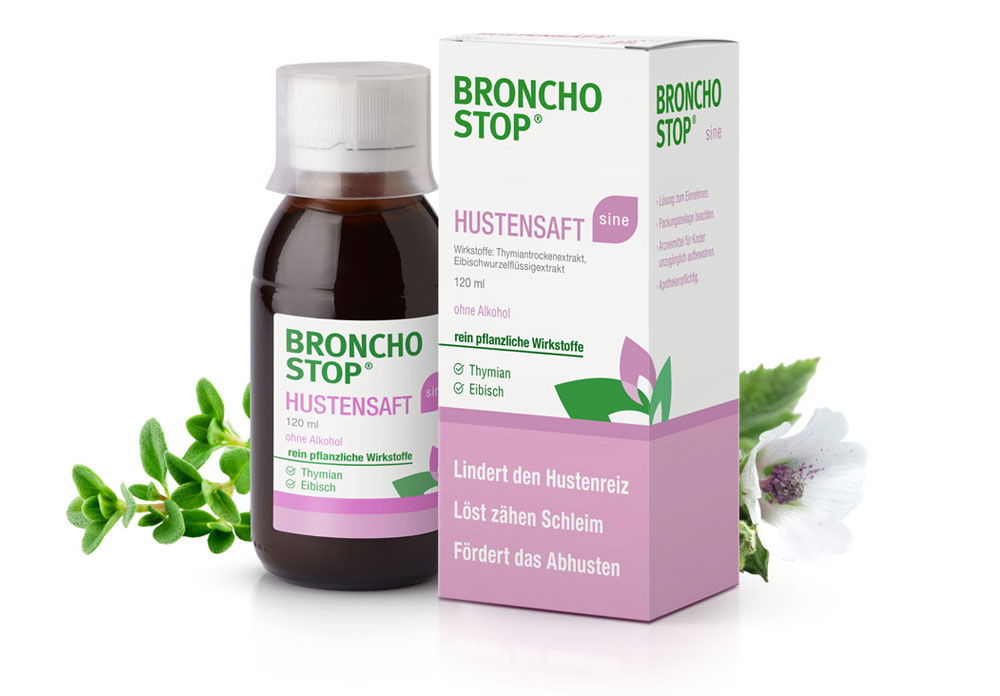 BRONCHOSTOP® SINE
Expectorant and Cough Relieving
Medicinal product that provides expectorant and soothing activity in case of cough associated with cold.
Contains essential oils and flavonoids of thyme herb, as well as marshmallow root extract
Relieves dry cough
Facilitates expectoration of thick mucus
Contains no alcohol
Aromatic, fruity taste
For children and adults
Over the counter medication (prescription free)
Available exclusively in your pharmacy
Manufactured with care in Austria, using purely herbal active ingredients.
For information on effects and possible side effects read the package leaflet or ask your doctor or pharmacist. The product is a medicinal product for use in the specified indication exclusively based upon long-standing use.
120 ml